Supplying Steel Tubing & Steel Piping for Nearly 6 Decades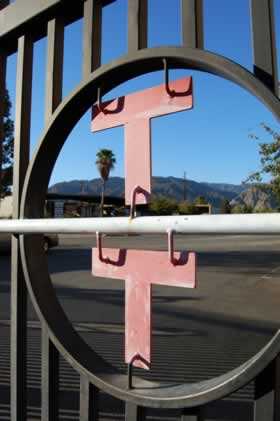 Since 1955, our priority has been providing the marketplace access to an extensive inventory of tubular products. At Totten Tubes, we found our niche early in structural steel tubing, mechanical ERW tube, and ASTM pipe products. As our industry has become more sophisticated, so have we. Today, as a specialist in hollow structural sections (HSS), multiple pipe product lines (ASTM / API), and seamless products, Totten Tubes provides expertise, value, service, and the greatest selection of steel tubing and pipe products.
An Extensive Inventory of Steel Tube, Steel Pipe, and Jumbo HSS of all Sizes
You will find unique and difficult to source steel tube sizes at Totten Tubes. To answer the needs of our diverse customer base, Totten Tubes purchases steel tubing and pipe sizes from manufacturers all over the world. We bring the largest selection of tube and pipe products to market, including custom structural steel tubing and ASTM pipe products with specialty dimensions including Steel HSS and Jumbo Tubes. With our immense range of sizes, and robust inventory in stock, we are confident we have the products you need.
The Totten Standard of Service
We are efficient at processing the most complicated of orders with great attention to detail. We offer many different steel tube processing services, and our attention to detail, efficiency, and thoughtfulness will make your job easier.
Environmental Product Declarations
Totten Tubes can provide verified LCA supported EPDs (Environmental Product Declarations) upon request. EPDs offer a transparent overview on the energy efficiency and overall environmental affect of our steel tubing over the course of their lifecycles.
LEED Certification
Our products are traceable to comply with The Leadership in Energy and Environmental Design (LEED) requirements. Please call our office for details on the amount of recycled steel used in the manufacturing of the steel tubing and pipe we sell. Post consumer and post industrial recycled percentages are available

"Third-generation leaders achieve 30 percent growth in three years."
-Modern Metals, July 2022 Issue
In 2015, members of the third generation of family-owned Totten Tubes started talking about succession planning. That initial meeting—now referred to as the "hot tub meeting"—set the Azusa, California-based business on a steep growth trajectory. What started in a Los Angeles warehouse in 1955 by founder Marvin Totten has grown into a five-location, 125+ employee operation. Sales in 2021 topped out over $100 million. Read full article here



Domestic Steel Tubing Supplier and Custom Tubing Services Provider
Our five locations in the Western United States work cohesively to service local and extended markets along the west coast from Mexico to Canada. As our operations have grown, Totten Tubes has become a top Steel tube and pipe supplier in the west coast region. Our products are only a truck, rail car, or container ship away from your
commercial construction
jobsite or manufacturing
industry operation
.
Azusa, CA (Los Angeles)
Lathrop, CA (Northern California)
Phoenix, AZ
Santee, CA (San Diego/Mexico)
Vancouver, WA (North West and Canada)
Contact Totten Tubes for more information or request a quote today!