Tube and Pipe Bending
The tallest steel roller coaster in the world is the Kingda Ka at Six Flags Great Adventure Park in Jackson, New Jersey.
It holds a world record for its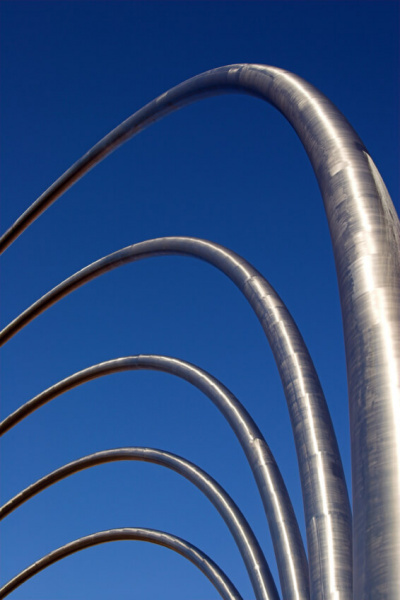 456-foot drop. Riders experience a thrilling 418-foot descent into a 270-degree spiral which creates a feeling of weightlessness. What makes all of those twists, turns, peaks, and valleys possible? Skilled pipe and tube bending by experienced professionals at a company who has a record of delivering high quality, safe and reliable tube bending services to clients nationwide! Without skilled engineers and sophisticated technologies that can bend structural pipe and tubing to match specifications, those exciting roller coaster curves, loops and corkscrews would be impossible to create. Without strict attention to detail and accuracy, roller coasters might not be so fun to ride – they might even be unsafe.
Quality Steel Tube Bending Services
It's that same attention to detail and precision that Totten Tubes offers to every customer in need of tube bending services. Send us your designs, and we'll send you a quote for a high-quality finished product. We can accommodate your tube bending project for both small to large structural pipes for short and long production runs.
Applications for Tube Bending Services
Musical instruments, sculptures, custom bicycle frames; there's no limit the uses for tube bending. Since the 1950s, Totten Tubes has served a diverse group of customers representing industries of all types. Some examples of applications of our structural pipe and tube bending services include:
Elbows and u-joints
Handrails
Bike racks
Chassis components
Axles for lawnmowers and other pieces of equipment
Fences
Gates
Furniture frames
Marine rails
Roll cages
Exhaust pipes
Large pipes for power plants, oil and gas pipelines and freeway signs
Steel Tube Bending Techniques
When you need to bend tubing, there are several options for getting the job done. However, certain tube bending techniques are better for some projects than others. For instance, heat induction is most commonly used for very large pipes. At Totten Tubes, we contact with a wide range of tube benders who use mandrels, presses and heat induction for tube and pipe bending. We have access to a wide range of tube benders. Whether you need intricate bending for very small tubes or precision bending for roller coaster track, Totten Tubes has got you covered. Contact us to learn more about the different methods for tube bending.
Other Steel Tubing Services
At Totten Tubes, we're a one-stop shop, offering a full complement of value-added services such as:
Contact us for your Tube Bending Services Today
Totten Tubes has supplied high-quality steel pipe and tubing products and services to customers since the 1950s. To learn more about all that we have to offer, Contact Totten Tubes today or Request a Quote on Tube Bending now.