ASTM Steel Tube Standards & Steel Properties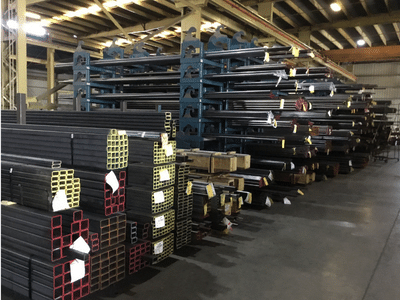 ASTM (American Society for Testing and Materials) guidelines exist to standardize steel properties across industries around the globe. While the ASTM organization does not enforce compliance with these guidelines, ASTM steel tube standards have been adopted by many state, federal, and international regulations. Explore our available specification sheets to learn more.
Have questions?
Call us today
. We'll help you understand ASTM steel tube standards or navigate the
terms and abbreviations related to your steel tube
project specifications while finding the best solution for your project.
What is ASTM A500 Steel Tube Used For?
ASTM A500 steel tube is a high-strength carbon steel option for mechanical or structural assemblies and high-pressure applications. It is also suitable for general steam, water, and air transport systems. This cold-formed steel tube is available welded.
What is ASTM A513?
Defined primarily on mechanical properties, ASTM A513 standards apply to cold-formed welded round, square, and rectangular steel tube. It is widely used in commercial and residential assemblies due to its durability, versatility, and cost-effectiveness, making ASTM 513 steel tube ideal for racking, furniture, fencing, ornamental fixtures, decorative handrails, and more.
What is ASTM A519?
Totten Tubes maintains a large supply of ASTM A519 steel tube to match your requirements. ASTM A519 steel standards cover several grades of carbon steel and alloy steel seamless mechanical tubing. It is manufactured through hot working and cold finishing the steel into round, square, rectangular, or custom specialty shapes.
What is ASTM A106B Steel Pipe?
ASTM A106B steel pipe, also called A106 seamless pressure pipe and ASME SA106 pipe, is commonly used in applications requiring fluids or gasses to be transported at high temperatures. It is found in power plants, oil and gas refineries, petrochemical processing plants, and similar facilities.
What is A53 Steel Used For?
ASTM A53 steel pipe, also known as ASME SA53 pipe, can be used in mechanical or high-pressure applications and general steam, water, gas, or air transportation systems. It is ideal for welding and is often applied for any operation utilizing coiling, bending, and flanging.
What are the Steel Properties of ASTM A1085?
ASTM A1085 steel tube standards apply to hollow structural sections (HSS) in any shape or size. HSS provides enhanced performances in seismic environments or fatigue-related applications. ASTM A1085 steel properties include tighter wall thickness tolerances for increased efficiency.
Your Industry's Top Steel Tube Supplier & Service Provider
No matter your industry's specifications, Totten Tubes is dedicated to finding the right tube with the steel properties you require. We frequently supply steel tube for applications within the following markets:
custom tube services
, including
laser tube cutting
, to ensure that your order is accurate, precise, and processed for your exact use.
Totten Tubes is the USA's Most Reliable and Diversified Steel Tube Supplier
We maintain five locations across North America's West Coast to ensure you receive the products you need on time and as ordered. As your one-stop shop for ASTM-compliant steel tube, we pride ourselves on maintaining a vast inventory of ready-to-ship steel tube and specialize in sourcing hard-to-find sizes and dimensions. Our in-stock options include:
Totten Tubes Meets or Exceeds Strict Steel Tube Standards on Every Order
Totten Tubes has been the go-to steel tube supplier since we opened our doors in 1955. In addition to delivering steel tube that matches ASTM standards, we can provide any necessary documentation, such as
Environmental Product Declarations
(EPD) and LEED traceability on any of our products.
Contact us
or
request a quote
today to get started.