Steel HSS Tube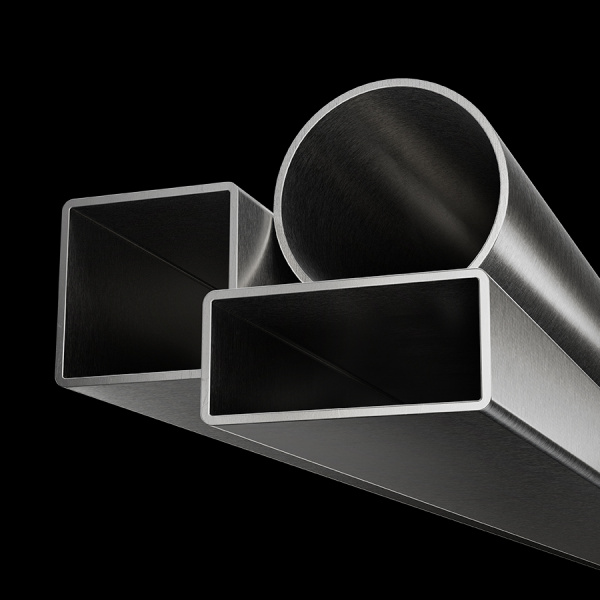 Hollow Structural Sections (HSS) are often used in industrial building, construction, and infrastructure applications. HSS meets
ASTM A500 or ASTM A1085 specifications
to be used in the United States. This steel tube is a sustainable and highly efficient option with a higher strength-to-weight ratio than wide-flange sections, giving your construction more support with a smaller, lighter-weight footprint.
A Top HSS Tubing Supplier
Totten Tubes is a proud authorized stocking partner of Atlas Tube Jumbo HSS, the largest HSS available on the market. Our vast inventory will help you build bigger, taller, and wider than ever before. We offer competitive prices, excellent service, and the industry's finest jumbo steel HSS for largescale and
commercial construction
projects.
HSS Tube Sizes
Steel HSS is available in various shapes and sizes to meet your specifications. Cold-formed welded, our supply reaches maximum efficiency through tighter wall thickness tolerances, bolstered ability to withstand seismic activity, and excellent fatigue suppression. Featuring a maximum perimeter of 88", our square, rectangular, and round steel ASTM A500 tube are cost-effective solutions with excellent compression and support characteristics.
Explore our
ASTM A1085 Jumbo Tube & HSS Spec Sheet
for more detailed information and further specifications.
Square Steel HSS
Square HSS and jumbo tube are available to meet ASTM A500 or ASTM A1085 specifications. Square jumbo tubing is ideal for applications requiring uniform geometry along two or more cross-sections.
Round HSS
As with square HSS, round steel HSS is ideal for creating uniform geometries. Round jumbo tubing is well-suited to constructing columns and features a high resistance to torsion.
Rectangular Jumbo HSS
Rectangular jumbo HSS is often used within welded steel frames where loading occurs from multiple directions. The flat shape makes rectangular HSS ideal for construction. It is often used to create a pleasing aesthetic effect.
HSS Tube for Construction
Jumbo HSS from Totten Tubes is rated for building seismic requirements and projects that require significant fatigue support. It is an ideal solution for a variety of
industrial steel construction
projects, including:
Buildings
Bridges
Towers
Sign supports
Drilling platforms
And other critical infrastructure.
Custom Jumbo HSS Steel Solutions from Totten Tubes
Since we first opened our doors in 1955,
Totten Tubes
has kept quality products, industry expertise, and personalized service at the center of everything we do. As a specialist in steel HSS, we are uniquely positioned to deliver the round, square, or rectangular jumbo tube that your application requires.
To learn more about our available steel HSS and jumbo tube options,
contact us
today. To get started on your order,
request a quote
. Our highly-trained customer service team is ready to help you find the best structural steel for your application.